Welcome to 2 Beech's Class Page!
To access our home learning please click on this link
Year 2 is a fantastic year!
When we walk into our school, we have opportunities that not only allow us to learn, but understand the world we live in and celebrate a number of events, places and people. We are here to investigate, experiment, describe, understand, motivate, aspire, respect and so much more.
Our class page will show you what we do on a day-to day basis within our classroom. It will also show you what we are currently learning, our timetable, exciting news, things to do at home and have an up-to-date twitter and facebook feed.
If you have any questions about what we are doing or about school, please speak to Mrs Murphy or Mrs Anderson at the beginning/end of the school day.
DREAM BIG AND DARE TO FAIL!
Important Documents and Dates
In May our year two children will be sitting their SATS tests. Your child's teacher is responsible for judging the standards your child is working at in English reading, English writing, mathematics and science, by the end of key stage 1. To help inform those judgements, pupils sit national curriculum tests in English and mathematics, commonly called SATs. Teachers will use the results from these tests, along with the work your child has done throughout the year, to help them reach their own judgements about how your child is progressing at the end of key stage 1. These teacher assessment judgements will be reported to you by the end of the summer term.
For more information please watch the following video:
?
Key Dates
13th March - Sports Relief
17th March - St Patrick's Day
23rd March - World Poetry Day
24th March - National Wellbeing Week
27th March - No Pen or Chair Day
Important Documents
2 Beech Timetable - Click Here
Topic Planning - Our Local Heroes - Click Here
Science Planning - Material Monsters - Click Here
Key Stage One Autumn Newsletter - Click Here
Key Stage One Spring Newsletter - Click Here
Our PE day is Wednesday.
Please ensure children have the correct kit and that it is clearly labelled with your child's name.
Help at Home
Here are websites which you can use at home to support your or your child's learning.
History - What was the world like when our grandparents were children?
Author Focus
At Orchard Primary Academy, and especially in 2 Beech, we LOVE to read. We have an amazing reading garden in our classroom, where we can enjoy reading a range of books from fiction to non-fiction, traditional tales to Horrid Henry!
Every couple of weeks, we will have an author focus. This gives us the opportunity to learn about a range of different authors, their writing style and enjoy a range of books written by them.
Our author focus this half term is 'Mini Grey' .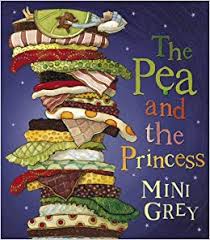 Twitter Feed
Important Documents