6 Oak
Welcome to the class page for 6 Oak. We will be updating this page with lots of interesting photos, videos and blogs that showcase the very best of our learning journey. It is an honour to be working alongside the children and being part of their final year in primary education.
Mr Sayles.

Our Class Mission Statement
Our aim is to work as a team to ensure that everyone's learning journey is fun. Everyone in 6 Oak has the right to feel safe, feel accepted, feel respected, be aspirational and build their self-confidence and resilience.
Please find the key class documents and timetables below. Click on the link to download a copy. For curriculum, see the individual curriculum pages on the website.
Reading SATs Question Type Help PowerPoint
April/May SATs Revision Timetable
Skellig
Our new class read this term is Skellig by David Almond. We have started by making predictions and character inferences. Here are some photos from our dramas, speaking and listening today. The children had to take on the role of Michael (the main character) as he first entered the garage and found Skellig.
National Science Day 2019
Today we have researched a famous female Scientist: Dr. Dorothy Hodgkin who won the Nobel Prize for Chemistry and advances in X-Ray and Crystallography.
We have investigated Air Resistance and Absorption. We carried out the absorption experiment with our Year 1 link class.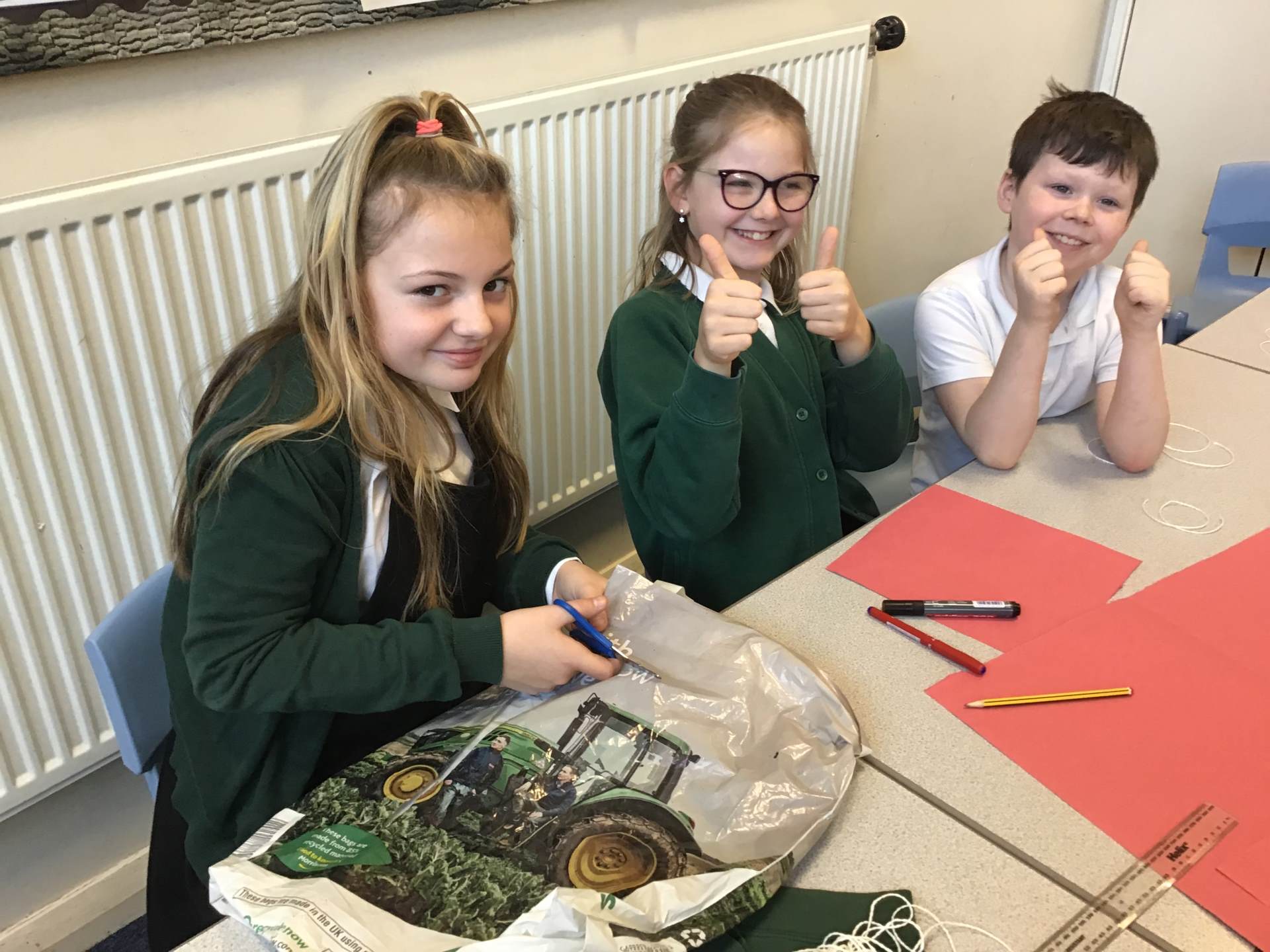 Friday 1st March 2019
Friendship is important. Today we looked at what makes a good friend and what peer on peer abuse is. We have set goals about how we want to be treated and treat others!
Friday Reading Revision 01/03/19
I am so proud of how the children have come back to school this half term; they are taking their reading very seriously and have come back with a super principled attitude towards their revision.
February Half Term Revision
Please find below a revision guide for students and parents, which will help the children to revise what all of the grammar and punctuation means. There are also some SAT style questions to help practise.
5th February 2019
Today is Safer Internet Day and we are kicking off the day looking at some information texts all about safe use of age appropriate apps.
Topic Launch - Ancient Greek Day (Athens V Sparta)
Our Ancient Greek them day today was an absolute success and the children thoroughly enjoyed their experience. They spent the day with a Spartan Soldier, an Athenian lady and they also had the opportunity to attend an Ancient Greek Banquet.
Welcome Back! 8th January 2019
Happy New Year to everyone!
Spring term will be a busy term for us all with lots more fun new learning and consolidation of the skills we have learnt so far this year!
Please see the updated timetable above as our P.E slots have now changed to Monday and Wednesday.
I look forward to working with you all again for the coming term!
Mr Sayles.
Outdoor Learning P.E XC with Science
Today we went outside to set up our pre-designed activities, in order to be able to carry out our Science experiments to measure heart rates.
Christmas Dinner Day
We had a lovely Christmas dinner on Wednesday!
Monday 3rd December 2018 - Christmas Tree Decoration Day
Anti-bullying Week
This week is anti-bullying week. We have taken part in lots of workshops and the children have created their own cyber-bullying leaflets.
Hers is a website should you require any information.
15.11.18 - Snow White
Today, M and M productions brought 'Snow White' to Orchard and we had an amazing time!
7.11.18 - 'Tears of War' Art Project
Our class Art project for remembrance day is now complete. The children wanted to depict war through the eyes of a soldier. The tears are represented by a flow of poppies.
6.11.18 - It's 'Barvember'!

Bar modelling is one way that children can represent their mathematical calculation pictorially. This month, White Rose Maths have set a daily reasoning challenge for all children to calculate.
This was Ethan this morning, talking us through the problem:
6.11.18 - Answer it! Prove it! Explain it!
Justifying answers using the Answer it! Prove it! Explain it! method in Guided Reading this morning!
Halloween Disco Fun!
What a way to finish the half term! Some well earned disco fun with our friends! Well done everyone in 6 Oak for an amazing first half term. Have a lovely rest and I look forward to seeing you all after the half term break! Mr Sayles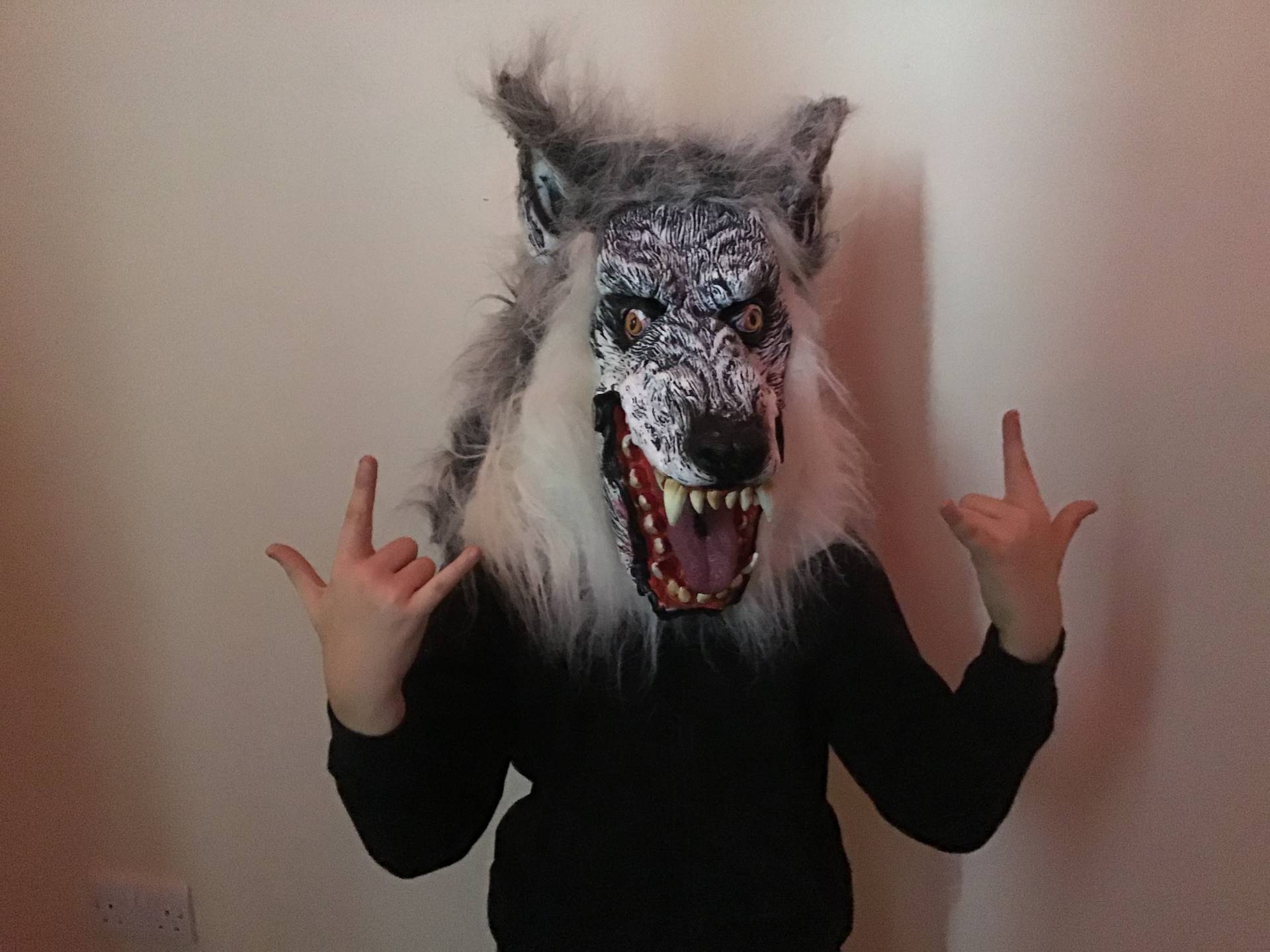 Halloween Poetry!
Happy Halloween! We love to take any opportunity to turn an occasion into a poem in 6 Oak. Here is our class poem based on one of Mr Carbutt Senior's Halloween props.
24.10.18 Frozen Kingdom Homework Success!
This half term, our creative topic homework has been a great success. The children have gone above and beyond the expectations for homework and created some wonderfully artistic pieces.
23.10.18 - Northern Lights
Our Northern Lights display in class shows how artistic we are as a class! We have used pastel colours to recreate the amazing sights of the north! Miss Eyles worked hard to make it look fantastic!
15.10.18 - Harvest Festival
Today we celebrated the annual harvest with a singing assembly. All of the food kindly donated will go to a local community food bank.
#successfulstudents #engagedcommunity
15.10.18 - Physical Education (P.E.) Invasion Games
This half term, we have been focusing on the skills needed to play hockey. Over the weeks, we have been focusing on control, dribbling and shooting. We are ready now to move onto a full game next week. Here are some clips to show the skills we have been learning over the weeks:
Holding the stick ---- Control ---- Spatial Awareness ---- Dribbling ---- Shooting
11.10.18 - Shared Writing
This morning, the children have been paired up with someone who they wouldn't usually work with. The idea of this is that they have the opportunity to work with and share ideas with someone who they wouldn't necessarily talk to about their learning style.
Here they are planning for their Newspaper hot task tomorrow:
11.10.18 - What digital footprint do you leave online?
Today we have been thinking about the places we visit online and how we need to leave a safe digital footprint. The children have created their own footprints to go on a display in the classroom.
Mental Health Awareness Day - Wednesday 10th October 2018
Today is mental health awareness day and as part of this we have been researching how to look after our mind, as well as our bodies. We watched an amazing assembly with lots of information.
Please see the site below for information and support with mental health awareness for children. Click on the logo below:
Black History Month October 2018
As it is Black History Month, we have been using every opportunity in class to study some amazing black people. This morning (05.10.18) we used our Guided Reading time to find information all about the great late Nelson Mandela. What an amazing man to stand up for what he believed in and make such a difference in the world! Mr Mandela, 6 Oak, salutes you!
04.10.18 - C.P.A approach to Maths Mastery!
Concrete, pictorial, abstract (CPA) is a highly effective approach to teaching that develops a deep and sustainable understanding of maths in pupils. Often referred to as the concrete, representational, abstract framework, CPA was developed by American psychologist Jerome Bruner. It is an essential technique within the Singapore method of teaching maths for mastery.
Here we are this morning with Mr Wakefield, using bar models to support our calculation work:
04.10.18 - All set up for Guided Reading this morning!
Our orientation session is how the children introduce themselves to a new text. They work as a team to explore the text and answer literal questions. This element of Guided Reading promotes excellent communication skills and great peer to peer text discussion.
Text marking is a key skill for Year 6 as we explore beyond the literal meaning of a text and make deeper inferences from what we already know about the characters and story lines.
03.10.18 - How to Stay Safe Online!
This afternoon, Wednesday 3rd October 2018, 6 Oak have been learning how to stay safe online. As part of their learning task, they have to use the computer to create a poster to teach younger children how to stay SMART online!
International Day - Wednesday 26th September 2018
Our country of study was Morocco and the children have been busy researching all aspects of the country and life for Moroccan people. We have been creating Islamic Art and preparing a traditional Moroccan salad.
Our first session was research based:
Our second session we looked at the foods that people in Morocco enjoy. We made our own class 'Moroccan Salad'.
Islamic Tile Art
Tuesday 25th September 2018
We have started writing our newspaper reports for 'The Daily Erkenwald' reporting on the escape from Wintefang Palace. Our 6 Oak journalists have started to draft their orientation paragraphs in time for the article release, later in the week. We love using our writer toolkits!
Mr Sayles' Weekly Blog - Week ending Friday 21st September 2018.
This week has been a really busy week in 6 Oak, filled with learning and laughter! I am extremely proud of the way that the children have settled into Year 6.
Today, I have sent out the class newsletter with important information about P.E. days and kit, dates for your diary, homework and curriculum information. Please have a good read and let me know if you have any questions.
A letter will be going out next week about our 'Meet the Teacher' event on Tuesday 2nd October. This will be where we set out the expectations for Year 6 and get to say hello and meet each other.
This week, our English lessons have focused on the children writing diary entries for Eska, the main character of Sky Song, our class book. We are loving the adventure and we are hooked on the journey that Eska (main character) and her friends have embarked upon in Erkenwald.
In Maths, we have been learning all about the number system and place value. Please encourage the children to practise their times tables and general arithmetic for the four operations (addition, subtraction, multiplication and division).
In Topic, our first subject block is Geography and we have been learning all about continents, seas and oceans of the world. We have been looking at latitude lines and the climate zones on the planet. The children have been showing great enthusiasm for their learning!
We have hosted the pantomime and we also hosted our class assembly on Wednesday - what a busy week!
Have a relaxing weekend and I will see you all on Monday!
Mr. Sayles
The Little Princess Production - Thursday 20th September 2018
We were very excited today!
We were very excited because we had a visit from M&M Productions. They are a theatre company and they put on a fantastic and engaging story about 'The Little Princess'. It had a brilliant PSCHE theme about bullying and how to be kind to others. We thoroughly enjoyed it and we can't wait for their next visit!
Emma Bright and the Super Food Fight!
We have been extremely lucky today as we had an author visit the school and conduct workshops about healthy eating. We have been lucky enough to purchase a class set of the book. 6 Oak have been enjoying the story, which puts the argument for healthy eating across in a fun way!