1 Cherry
Welcome to 1 Cherry!
In 1 Cherry we work hard, always strive to do our best and understand that mistakes are important as they help us to learn.
We are respectful, aspirational and resilient! We always Dream Big and Dare to Fail!
On our class page you will find lots of important information including what are we currently learning, our author focus and some links to support learning at home.
If you would like to see all of the amazing learning and fun that takes places in 1 Cherry, don't forget to follow us on Twitter!
@COrchardpa
If you have any questions, please speak to Miss Nugent at the beginning or end of the school day.
Staff
This year, the staff working in 1 Cherry will be: Miss Nugent, Mrs Vokes and Mrs Broadfoot. Mrs Vokes will be teaching in 1 Cherry on a Thursday afternoon.
Miss Nugent Mrs Vokes Mrs Broadfoot
Important Information
Our PE day is Friday.
On Friday, children can come to school in their PE kits for the whole day.
Please ensure your child has the following PE kit -
- Plain white T- shirt or polo shirt
- Plain black shorts (on warm days)
- Plain black track-suit bottoms (on colder days)
- Trainers or pumps.
On PE days, children need to pack a spare jumper/ hoody for colder days or in case the weather becomes colder throughout the day.
White PE T-shirts with the Orchard Logo are available to order from: https://www.sptuniforms.co.uk/product-category/orchard-primary-academy/
Timetable
To view our class timetable, please click the link below.
This half term we will be learning...
English
This half term, we are looking at the story, 'The Queen's Handbag'. In this story a very naughty thief has stolen the Queen's handbag! The Queen then chases the thief all over the landmarks of Great Britain!
We will then be writing our own 'chase' story using exciting vocabulary, adjectives and a range of different punctuation. You can listen to the story here.
Maths
This half term we will start with position and direction. We will then move onto place value to 100. We will be able to count forwards and backwards to and from 100, will be able to do one more and one less and know which numbers are in the tens and ones.
Why not get a head start and count to 100 whilst keeping fit?




Science
Our Science topic this half term is 'Animals including humans'.
In this topic we will look at the similarities and differences between different animals body parts. We will also look at a humans body parts and match these to our senses.
Our science investigation to end this topic is 'Do fish have fingers?'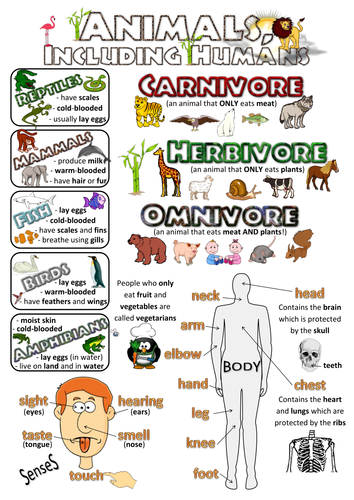 Geography
Our Geography topic this half term is 'UK and surrounding seas.'
In this topic we will be looking at what four countries make up the United Kingdom and what water bodies surround it. We will use Atlas' to locate popular cities and look at the characteristics of capital cities.

Art
In art this half term we will be creating seaside scene collages.

Religious Education

In RE this half term we will be looking at the key question, 'Who brought messages about God and what did they say?'

PSHE - Jigsaw



This is Jigsaw Jack, he will be on our PSHE journey with us throughout the whole year.
Our topic this half term is 'Changing Me'

PE
Our PE unit this half term is 'fitness'.
We will be working on our agility skills with ball chasing and our static balance with floor work.
Author Focus
In 1 Cherry we LOVE to read and spent time with a book in our reading corner.
Author Focus

Every half term, we will have an author focus. This gives us the opportunity to learn about a range of different authors, their writing style and enjoy a range of books written by them.
Our author focus this half term is David Litchfield
David Litchfield is a multi-award winning illustrator and author. David Litchfield wrote Miss Nugent's favourite book, 'Grandad's Secret Giant'. He also wrote the story 'Light's on Cotton Rock' which is one of our must read stories in year 1!
Home Learning Menu
Here is our home learning menu, children are able to earn points for each activity they complete.
Links to try at home
Here are websites which you can use at home to support your child's learning.
Read Write Inc. Guide for Parents
Twitter Feed