6 Elm
Welcome to Elm class
Hello there!
Welcome to 6 Elm! We are 20 of the oldest children at Orchard Primary Academy and we pride ourselves on setting an excellent example to the younger pupils in school.
Year 6 can be a difficult year but we work hard and learn from our mistakes. We incorporate Orchard's three curriculum drivers into everything we do.
This year we will constantly 'Dream Big and Dare to Fail'. We will always try out best and understand that each and every one of us is amazing and unique in our special way!
Staff
This year, your teacher is Miss Barker-Milner!
I have been teaching for 2 years but have worked in schools for a long time.
We will be helped in class this year by Mrs Mayat- our chief smile captain!
As well as Mr McGrath (Library super star).
Important Information
Every day you need to bring your pencil case and your water bottle.
This year, your P.E. lesson will be every Friday morning. lessons. Due to COVID-19, you will not need to wear a full P.E. kit for now. You will just need to bring a white t-shirt to change into. Please make sure you remember your t-shirt on Fridays!
Class Newsletter:
As you are Year 6 you will receive a little more homework than the rest of school. Alongside your half-termly homework menu, every Friday you will get a sheet of homework with some spellings to learn and some Maths and SPaG revision. You need to bring your homework books back on Wednesday for marking.
This half term we will be learning ...
English
In Autumn 2, we are exploring our History topic The Vikings through an enchanted picture book Arthur and the Golden Rope By Todd Stanton. This book will take us to the lands of the Norse Gods and help us write our own narratives about a young boys (originally undesired!) adventure.
Maths
In Maths, this half-term, we will be working on the four operations focusing on multiplication and division. We complete the majority of our Maths work on our tablets using Learning by Questions (LbQ). During Maths lessons, we will solve fluency questions, solve problems and reason using the facts we have learnt. In 6 Elm, we have a wide range of Maths resources to use to help us organise our thinking. Resources such as: Base 10; Place Value counters; Numicon and ten frames will help us to work out the trickiest of Maths questions!
Science
Our Science topic this half-term is 'Material World'. This Science topic focuses on the properties of materials around us and how to make, separate and classify solutions and mixtures. We will be doing our own investigation around thermal insulation and making salt crystals!
History
Our History topic for Autumn 2 is The Vikings. Within this, we will delve deep into the history around when the Viking era was, when and how they invaded other countries and how they live their lives. We will also be having a VR Viking Experience Day on Friday 20th November!
Art and Design
Our Art & Design will be linked closely to our History this half-term. We will work closely with the Runic Viking alphabet and create our own runes from clay.
PE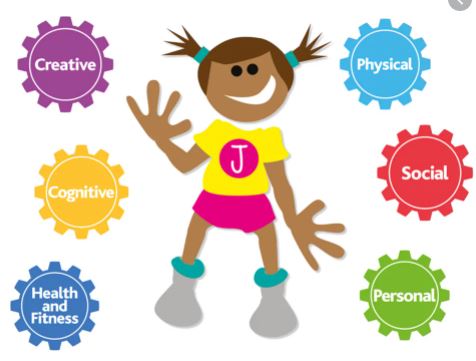 In PE, we will be completing our first 'Real PE' unit which is called Social. This unit makes us focus on how to give constructive feedback and how to internalise our own feedback to improve our movement skills.
PSHE
Our jigsaw piece this half term is 'Celebrating Difference', we will be thinking about our personal and social similarities and differences across our peers, cultures and countries. As the festive season draws in, we will also consider how differences in how the season is celebrated can be seen across the globe.
Author Focus
This half-term we will be reading 'Varjak Paw' by S.F. Said and 'Firework Makers Daughter' by Phillip Pullman.
In Autumn 2, we are focusing on three different books! For whole class reading, we will be finishing Varjark Paw to find out what happens to our beloved ninja-like cat, Varjark. Once we finish this, we will begin Firework Makers Daughter By Philip Pullman. This narrative follows a brave young girl on an epic fire-laden adventure, as she tries to fulfil her family prophecy.