Pre-School Transition
Welcome to the Pre-School Transition Page
Acorn Class
If your child is joining our 2-year-old provision next term the 'Room Leader' will be Mrs Wood.
Also working in the Acorn Classroom will be: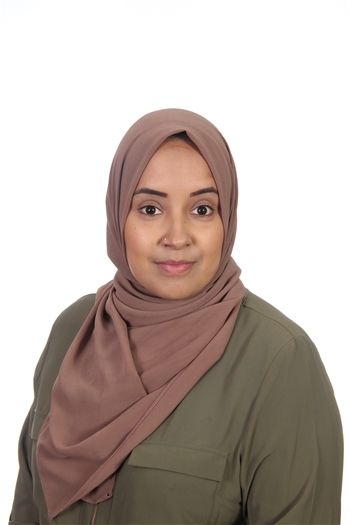 Mrs Chunara Miss Ballard
Frequently Asked Questions
Please find a list of frequently asked questions regarding your child's transition to the Pre-School setting at Orchard Primary Academy. If you have any further questions please contact the school office via either phone or email:
Phone: 01924 469 578
Email: office@orchardprimaryacademy.org
How do I apply for a Pre-School place at Orchard Primary Academy?
Parents must first complete and return a Pre-School/Nursery application form to the main school office. A copy of your child's birth certificate and their 2 year funded code is also needed before a place can be allocated.
Electronic versions of the application form can be found below:
Pre-School/ Nursery Application Form Application Cover Letter
Information regarding applications for free childcare for 2 year olds can be found by following the link below:
https://www.gov.uk/help-with-childcare-costs/free-childcare-2-year-olds
Fee paying places are also available at a cost of £13.95 per session (£4.65 per hour). A minimum of three days is preferable.
Once this information has been received by the office you will be contacted to confirm your child's Pre-School place.
Will my child have settling in sessions before starting Pre-School?
At Orchard Primary Academy, Pre-School children new to our setting are usually invited to attend 'Settling In' sessions before they begin to attend their allocated sessions. 'Settling In' sessions usually take place initially for an hour before then increasing over time.
Whilst we are hoping to invite Pre-School children and parents to attend 'Settling In' sessions the week commencing the 14th September, this will depend upon the current government guidance.
Further information will be shared with you prior to September. Senior leaders will be hosting a 'Zoom' meeting on the 15th July to offer parents the opportunity to ask any questions they may have. Details will be sent via email and phone call.
What forms/paperwork do I need to complete before my child begins Pre-School?
During your child's settling in or parental drop in session, we will support you to fill in the parent agreement and admission forms. The parent agreement is a contract between Orchard Primary Academy as the setting and you as the parent. The admission forms provide us with important information including contact details and any medical needs.
Electronic copies of these forms have been emailed to parents who have applied. You can also find them by clicking the buttons below.
Orchard Admission Form Parent Agreement
When will my child start Pre-School in September?
Children who previously attended and are remaining in our Pre-School will return to school on Wednesday 9th September.
Children who are new to our Pre-School will receive a phone call from Mrs Wood the Pre-School room leader the week commencing 13th September. During the phone call Mrs Wood will agree a time and date for your child's first settling in session. Settling in sessions will take place on either Thursday 10th or Friday 11th September.
Your child's start date for attending their sessions full time will then be discussed with your 'Keyworker' during their settling in/parental drop in sessions.
What is the name of the Pre-School class at Orchard Primary Academy?
Each class at Orchard Primary Academy is named after a British tree. Our Pre-School class is called 'Acorn'.
Where is the Acorn classroom?
The Acorn classroom is situated in our Early Years Building. This can be found next to the Chickenley Community Centre off Princess Road.
Where will I drop off and collect my child from?
The Pre-School children and parents will enter via the main entrance through the blue doors to the Early Years Building. You will be greeted by a member of our Pre-School and Nursery staff. Pre-School children and parents will then turn left down the corridor to enter the Acorn classroom.
What are the session times for Pre-School?
Your child will attend either a morning or afternoon session at Pre-School. The session times can be found below:
Pre-School Morning Session:
8:45am – 11:45am
Pre-School Afternoon Session:
12:20pm -3:20pm
Who will be working in the Acorn classroom?
All staff are 'Keyworkers' to the children.
The 'Room Leader' for the Acorn classroom is:
Mrs Wood
Mrs Wood is also supported by: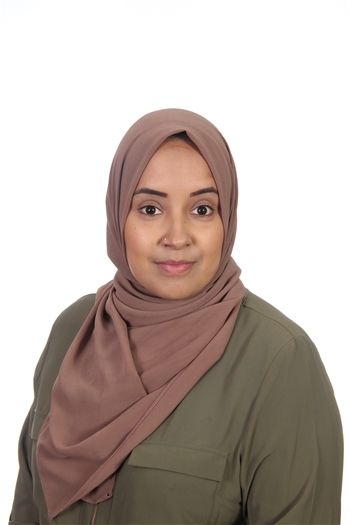 Mrs Chunara Miss Ballard
What is a 'Keyworker'?
A key person is a member of staff who works directly with your child and their family. Your child's key person will help to complete your child's journey through Pre-School by assisting your child with their transition period.
A key person will provide you with regular feedback regarding your child's progress. A key worker responds sensitively to children's feelings and behaviors and will meet their allocated children's emotional needs by giving reassurance. A key worker supports the child's overall well-being during their time at school. The key worker supports physical needs too, helping with issues such as eating, toileting and dressing.
What is a 'Learning Journey'?
Throughout a child's time in the Early Years, a Learning Journey Portfolio is created for them as their journey at school begins. It is a collection of every significant step that your child takes in all areas of learning. A collection of photographs, observations, notes, and work samples will be collected to document your child's progress
At Orchard Primary Academy, we use an online journal provider called 'Tapestry' to collect and store your child's electronic 'Learning Journey'. A Tapestry account will be created for your child when they join Pre-School. We will then provide you with log in details to access your child's 'Learning Journey'.
Will my child need to wear a school uniform?
Yes. Pre-School children are encouraged to wear a school uniform to the session. Wearing a school uniform allows children to feel a part of the whole school.
Details of our full school uniform requirements can be found on our school website:
https://www.orchardprimaryacademy.org/Parents/Uniform/
Please ensure that all uniform is labelled with your child's name.
Pre-School children may also require a bag with a change of clothing.
Where can I buy school uniform?
Our academy Jumpers and cardigans can be purchased from:
Smart Uniforms, 1-3 Cheapside Bradford Road, Batley WF17 5ND : 01924 442294
or
Rawcliffes, 18a Crackenedge Ln, Dewsbury WF13 1PU
Will my child receive a drink and snack during the session?
Pre-School children are provided with a named water bottle that they can drink from throughout the session. They also receive one piece of fruit and a carton of milk.
What will my child learn at Pre-School?
Pre-School is the first stage of a child's learning journey. A focus is placed upon developing pupils confidence to make meaningful relationships with other pupils and staff.
Throughout the session your child will have the opportunity to explore the activities set up in the indoor and outdoor classroom environment.
The children will also take part in short carpet sessions. Group times focus upon listening to stories as well as singing songs and rhymes. The children also learn to count.
Each week, the children take part in physical exercise including Jabadao sessions to develop their gross motor skills.